Timetable
This timetable is correct as of January 2017.  We recommend contacting the pool directly on 0121 464 0150 to check for any changes.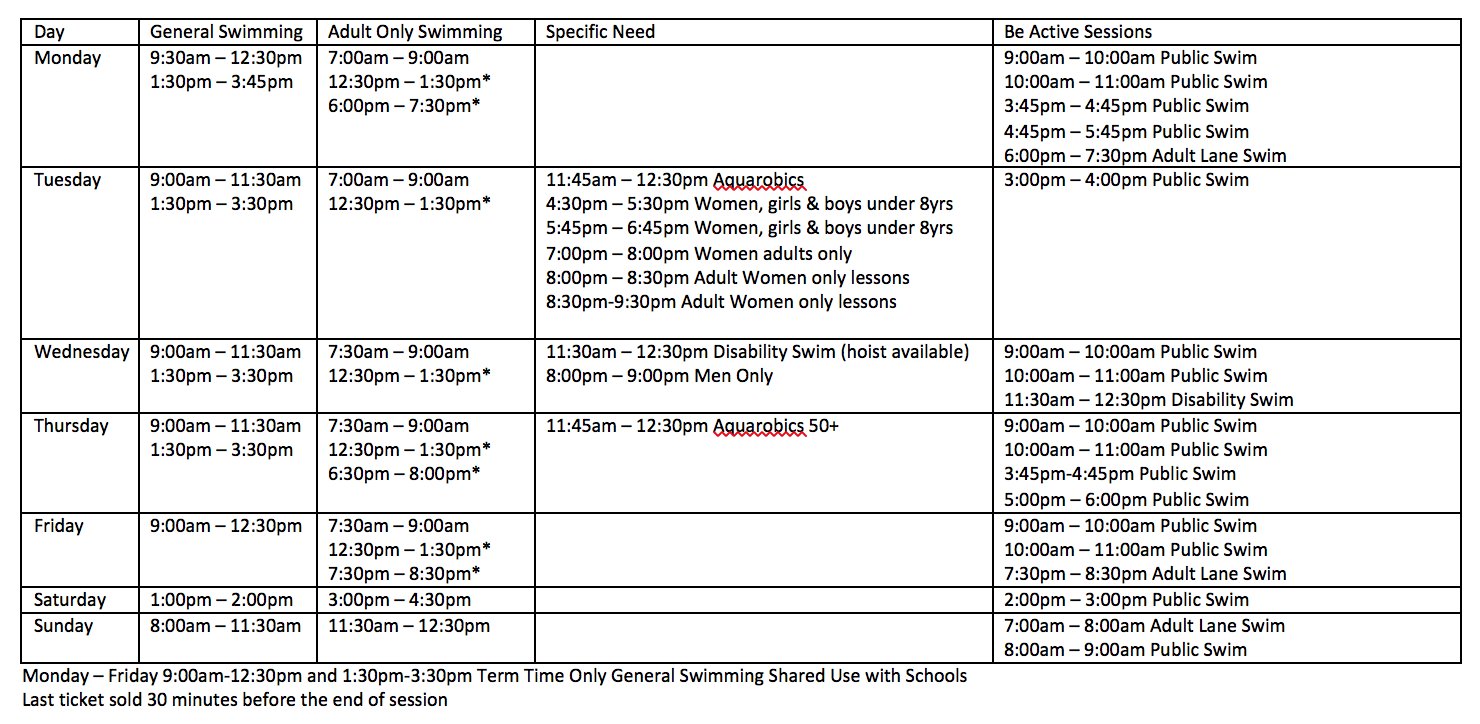 'Be Active' swim times
'Be Active' allows eligible Birmingham residents to swim for free at designated times.  See Reception for further details.
Swim Prices
All those qualifying for Passport to Leisure (PTL) get a discount.
Adult swim – £4.30 (£3.10 PTL)
Family Swim (based on 2 adults & up to 3 children) – £11.30 (£8.00 PTL)
Junior swim – £2.70 (£1.90 PTL)
1 Adult and Toddler – £5.10
2 Adults and Toddler – £7.50
Under 4s – FREE
Pool Party – Saturday Only – 1:00-2:00pm – £50.00 plus Tearoom £10.00
Women Only Lessons (12 weeks) – £60.00 (£45.00 PTL)
Lessons 3-5 year olds (12 weeks) – £98.00 (£73.50 PTL)
Junior Swimming Lessons (12 weeks) – £50.00 (£37.50 PTL)
Junior Coaching – £56.00 (£42.00 PTL)
Aquarobics – £3.30